Protein phosphorylation dynamics under carbon/nitrogen-nutrient stress and identification of a cell death-related receptor-like kinase in Arabidopsis
SATO Takeo
YAMAGUCHI Junji
Jun. 16, 2020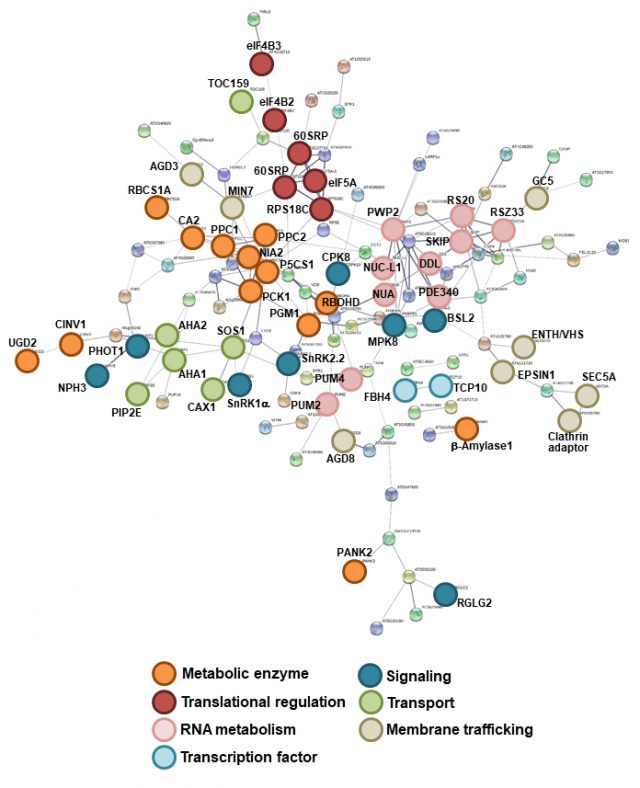 (Right: Figure 1. Interaction networks of the identified C/N-nutrient responsive phosphoproteins. )
Article information:
Li X, Sanagi M, Lu Y, Nomura Y, Stolze SC, Yasuda S, Saijo Y, Schulze WX, Regina F, Stitt M, Lunn JE, Nakagami H*, Sato T*, Yamaguchi J (2020) Protein phosphorylation dynamics under carbon/nitrogen-nutrient stress and identification of a cell death-related receptor-like kinase in Arabidopsis. Frontiers in Plant Science 11: 377. (*Corresponding authors)
DOI: 10.3389/fpls.2020.00377.