Cellular train track deformities shed light on neurological disease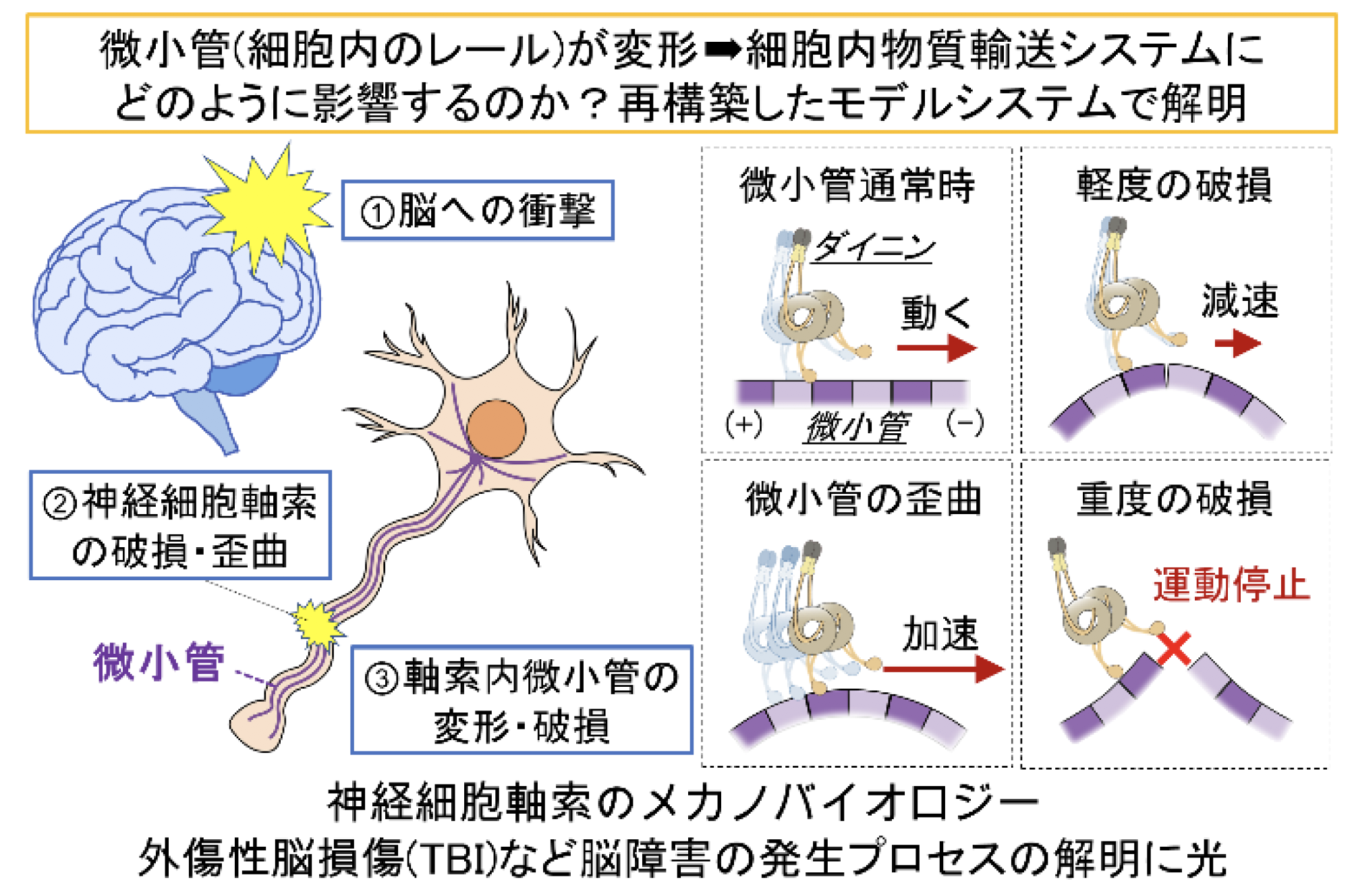 A new technique allows researchers to test how the deformation of tiny train track-like cell proteins affects their function. The findings could help clarify the roles of deformed "microtubules" in traumatic brain injuries and in neurological diseases like Parkinson's.
Read more >>
Joint press release by Hokkaido University and the National Institute of Information and Communications Technology (NICT)


From the left: Syeda Rubaiya Nasrin, Arif Md. Rashedul Kabir, Akira Kakugo and Kazuhiro Oiwa of the research team.
Original article:
Syeda Rubaiya Nasrin, Tanjina Afrin, et al., Regulation of biomolecular-motor-driven cargo transport by microtubules under mechanical stress. ACS Applied Bio Materials. March 5, 2020.
DOI: 10.1021/acsabm.9b01010
Funding:
This study was supported by a Grant-in-Aid for Scientific Research on Innovative Areas (JP18H05423), a Grant-in-Aid for Young Scientists (B) (JP16K16383) from the Japan Society for the Promotion of Science (JSPS), and a research grant from Hirose International Scholarship Foundation (PK22181027).
Contacts / Further information:
See the press release (Hokkaido University website)