Multifaceted ambitious DX human resource development program
Program Outlines
Through scientific research that unravels the principles behind phenomena, this program aims to cultivate the next generation of data scientists who can confront global challenges with a multifaced perspective of both a DX-based (data-driven) and a mathematical insight-based (hypothesis-driven).
Students who complete this program will receive a certificate at the end of their Master's (MC) or Doctoral (DC) programs.
Program Completion Requirements
Subjects
Eligible
Students
Credits
Number of credits
required to complete the program
MC program
DC program
Special Lecture on Data Sciences
MC
1
2 or more
 
Data Science Related Subjects (*1)
MC・DC
1~2
 
International Science Initiative
MC
1
 
Science Globe- Outbound I
MC・DC
1
1 or more
(*2)
Science Globe- Outbound II
MC・DC
2
Special Seminar on Data Sciences
(Case Studies on Data Sciences I)
MC
1
1
(required)
 
Special Seminar on Data Sciences
(Case Studies on Data Sciences II)
DC
1
 
1
(required)
 
3 or more
2 or more
(*1) Specialized subjects of the Graduate School of Science assigned as "Data Science Related Subjects" in each academic year
(*2) The credit of "Science Globe- Outbound I・II" earned during the master course may be included.
Registration for the AY2023 Program (Spring Admission)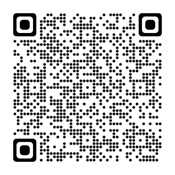 Registration for the program

Sign up for Google Forms during the application period.

 Eligibility

– For MC students:Students who are enrolling in the Graduate School of Science in AY2023
– For DC students:Students who belong to the Graduate School of Science.

Registration for relevant subjects
Register the subjects you wish to take during the designated registration period.
Inquiry
Graduate School Educational Affairs Section, Science, and Life Science Administration Department
mail : madx.igcdhs(at)sci.hokudai.ac.jp
Subject/Lecture Titles
Subject/Lecture Titles in AY2023
Introduction of the Featured Program
Data Science Special Exercise "Data-Science Case Study I・II"
It often could occur that the common sense of one laboratory becomes the blind spot of another laboratory even in the same graduate school or department due to the rapid advancement of data science technology and method. These subjects are the core subjects of this program and are the only required credits for this program, and aim to enable students to communicate their research contents and results to other students in different research fields, with data science as a cross-cutting point. This program aims to enhance the ability to present and assert as well as enrich multiple viewpoints by having DC students give presentations in English and MC students listen to those presentations. We expect students to enhance their skills for grasping data science by efficiently reaffirming the position and usefulness of various methods through the discussion in this exercise.
【Application was closed】
Application procedure (for enrollment in October 2023)
2. Contact prospective supervisors to discuss your suitability for this scholarship as soon as possible. You can find lists of faculty members on the following web pages.
(We recommend attaching objective data about your qualification (such as CV, transcripts, a score of English language proficiency, motivation letter, etc.) when contacting prospective supervisors.)
3. After your prospective supervisor agrees with your application to the scholarship, submit the following documents (a~e) in PDF format to the Office for International Academic Support
<international (at) sci.hokudai.ac.jp>
by
31 January 2023
for the initial screening.
Initial screening documents
c. A copy of a recent official academic transcript
d. A copy of objective evidence of the eligibility of English proficiency (incl. Cambridge ESOL/ IELTS/TOEFL iBT/TOEIC L&R/TOEIC S&W certificates)
* Insert a passport-style photograph taken in the last 6 months in electronic format onto your application form, cut to 45mm x 35mm, upper body, full-faced, uncapped.
4. Initial screening in each department.
5. Final screening by the IGC committee (tentative: the middle of February 2023)
6. The successful applicants will be notified and asked to submit additional documents as follows.
– Recommendation letter (from the dean or above level person in charge in your home institution, addressed to the President of Hokkaido University)
– Photocopy of a valid passport
– Official Transcript issued by the last academic institution previously attended
– Additional info confirmation sheet
– Certificate of graduation (or expected graduation) or diploma
– Objective data that indicates that the applicant's academic excellence
– Summary of master's degree thesis (or undergraduate research)
– Objective documents that indicate the applicant's English proficiency
7. Students who passed the final screening will be recommended to the MEXT (Japanese government) by Hokkaido university's president in March.
8. MEXT determines the scholarship recipients and each scholarship period.
9. Final outcomes will be announced in June 2023 (tentative)
Notes
i) All documents mentioned above must be submitted in English. Documents should be word processed on A4 white paper wherever possible.
ii) Submitted documents will not be returned to the applicant.
iii) Incomplete or incorrect application documents, or applications with insufficient supporting documents will be excluded from consideration.
iv) Late applications will be excluded from consideration (deadlines should be strictly observed).
v) In some countries, an administrative authority representative may issue documents such as recommendation letters or certificates of graduation. The applicants are advised to confirm the content to be written on their graduation documents with their former/graduating university.
If you have any inquiries, do not hesitate to contact to Office for International Academic Support <international (at) sci.hokudai.ac.jp>