Theme

Reconstructing paleoenvirinment, paleoclimate, and paleoecosystem using biomarker and kerogen in sediment and fossil

Field

Organic Geochemistry,

Biogeochemistry,

Organic Sedimentology,

Paleo-biochemistry

Keyword

Molecular fossil,

Biomarker,

Kerogen,

Sediment,

Earth's environmental history,

Paleoenvironmental analysis,

Organic matter,

Biological evolution,

Alkenone,

Resistant macromolecule,

Geomacromolecule
Introduction of Research
My primary area of specialization is in "Organic biogeochemistry, for long-time scale evolution and variation of earth's biosphere". My research focuses on the biogeochemical processes associated with marine phytoplankton and terrestrial plant, the paleoclimatic variations in ocean and continent, the biogeochemical linkage between terrestrial and marine ecosystems, the evolution of terrestrial plant and vegetation, and the biogeochemical roles of production and deposition of bio- (and geo-) macromolecule. Fundamental knowledge in organic geochemistry, (paleo-) biochemistry, molecular paleontology, and sedimentary geology is used to study the climatic variation, evolution of biosphere, and biogeochemical processes, and ultimately, to develop biomarkers from ancient sediment and fossil as well as living biological organism. Current research programs are paleoclimatic variation, especially which was associated with the Oceanic Anoxic Events (OAEs), and paleo-vegetation changes in terrestrial environment during the Cretaceous, and paleoclimatic evolution in several oceanic areas during the Cretaceous to Neogene. The latter program has been sponsored by the International Ocean Drilling Program (IODP).
Representative Achievements
Cold-induced metabolic conversion of haptophyte di- to triunsaturated C37 alkenones used as palaeothermometer molecules, E. Kitamura, T. Kotajima, K.Sawada, I. Suzuki, Y. Shiraiwa, Scientific Reports, 2018, 8, 2196.
Marine primary producer community during the mid-Cretaceous oceanic anoxic events (OAEs) 1a, 1b and 1d in the Vocontian Basin (SE France) evaluated from triaromatic steroids in sediments, T. Ando, K. Sawada, K. Okano, R. Takashima, H. Nishi, Org. Geochem. 2017, 106, 13-24.
Composition of long chain alkenones and alkenoates as a function of growth temperature in marine haptophyte Tisochrysis lutea.Nakamura, H., Sawada, K., Araie, H., Shiratori, T., Ishida, K., Suzuki, I. and Shiraiwa, Y., Org. Geochem., 2016, 99, 78-89.
Evaluation of paleoenvironment using terpenoid biomarkers in lignites and plant fossil from the Miocene Tokiguchi Porcelain Clay Formation at the Onada mine, Tajimi, central Japan, K. Sawada, H. Nakamura, T. Arai, M. Tsukagoshi, Int. J. Coal Geol., 2013, 107, 78-89.
Variability of the path of the Kuroshio ocean current over the past 25,000 years, K. Sawada, N. Handa, Nature,
1998, 392, 592-59.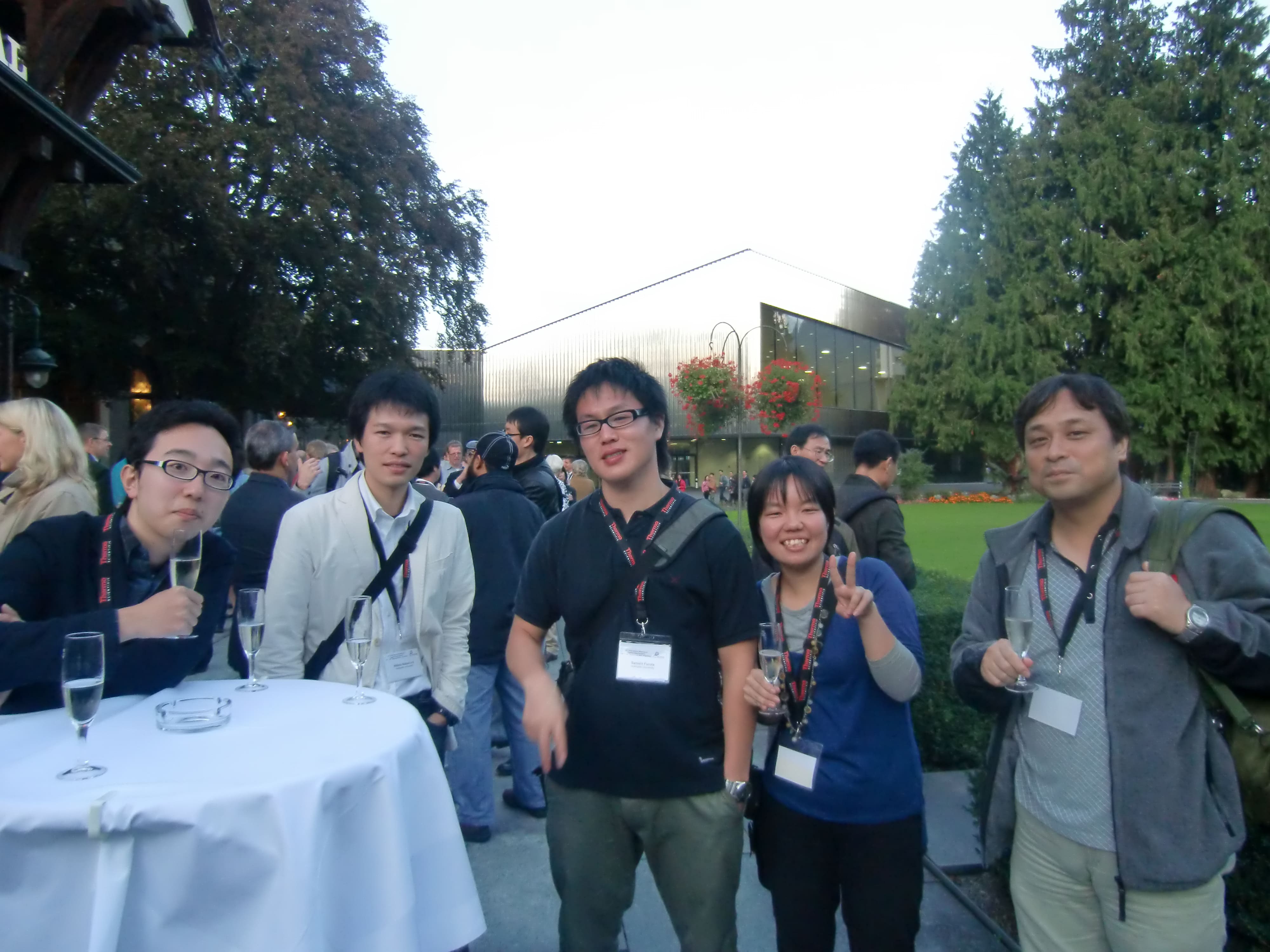 Academic degree

Ph.D.

Academic background
1991 B.S. (Geology) Shinshu University
1997 Doctor of Science, Graduate School of Science, Nagoya University
1997-2000 PD Researcher, Department of Chemistry, University of Tsukuba
2001-2012 Lecturer, Faculty of Science, Hokkaido University
2013-2020 Associate Professor, Faculty of Science, Hokkaido University
2020- Present Position
Affiliated academic society

The Geological Society of Japan,

Geochemical Society of Japan,

Japanese Association of Organic,

Geochemistry,

American Geophysical Union,

European Association of Organic,

Geochemistry