Catalyst Acquisition by Data Science

(CADS)

: A Web based Catalysts Informatics Platform for Discovering Catalysts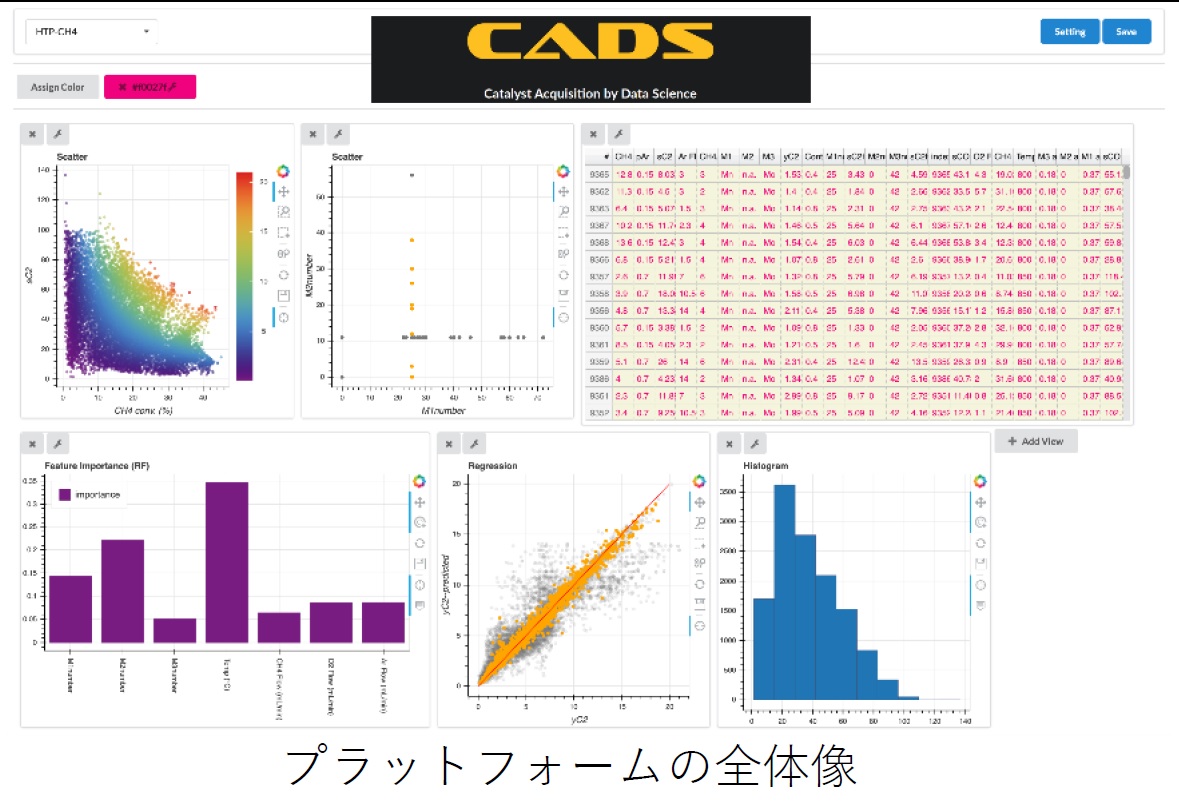 Abstract
An innovative web-based integrated catalyst informatics platform, Catalyst Acquisition by Data Science (CADS), is developed for use towards the discovery and design of catalysts. The platform provides three main functionalities: a repository for data sharing and publishing, an analytic workspace for exploratory visual analysis, and catalyst property prediction tools with pretrained machine learning models. Access to such a platform helps decrease barriers to…..
Read more on Reaction Chemistry & Engineering
Article Information:
Jun Fujima, Yuzuru Tanaka, Itsuki Miyazato, Lauren Takahashi, and Keisuke Takahashi.
Catalyst Acquisition by Data Science (CADS) : A Web based Catalysts Informatics Platform for Discovering Catalysts. Reaction Chemistry & Engineering, 2020, 5, 903-911.
https://doi.org/10.1039/D0RE00098A