SANAGI Miho
Ambitious Special Assistant Professor
Coordination of plant development to respond to changing environment
Department of Biological Sciences, Cell Structure and Function
Theme

Molecular mechanisms of plant developmental transitions in response to nutrient availability

Field

Plant Physiology,

Cell biology,

Biochemistry

Keyword

Nutrient stress,

Cellular signal transduction,

Post-translational modifications,

Metabolism,

Flowering
Introduction of Research
Plants can adapt to changing environmental conditions such as nutrient availability to optimize their growth and development. We aim to understand the molecular mechanisms regulating plant developmental transitions in response to nutrient availability. We are currently working on the flowering regulation under nitrogen deficiency stresses and are studying protein functions of key regulators mediating this response.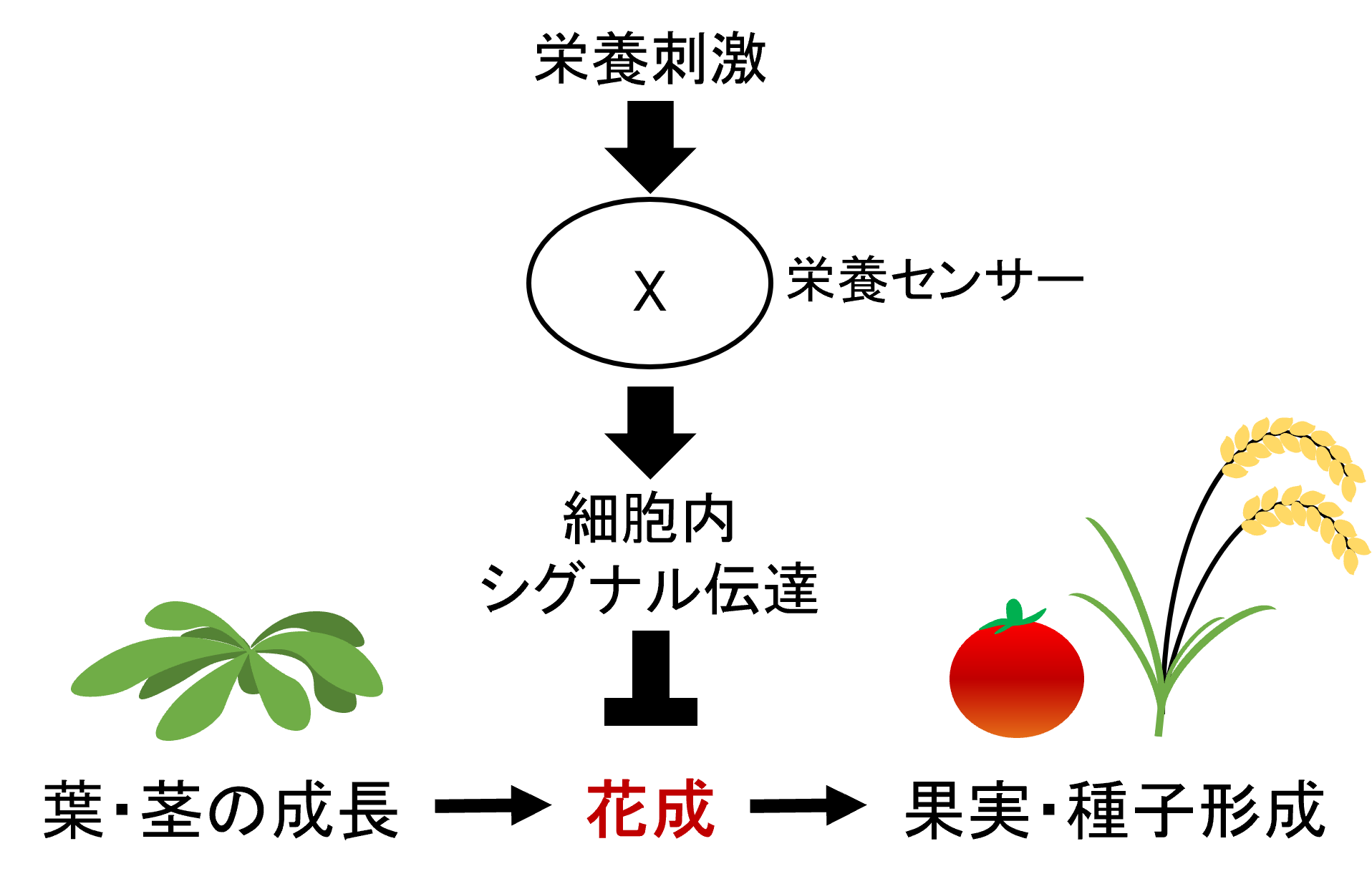 Model of flowering regulation in response to nutrient availability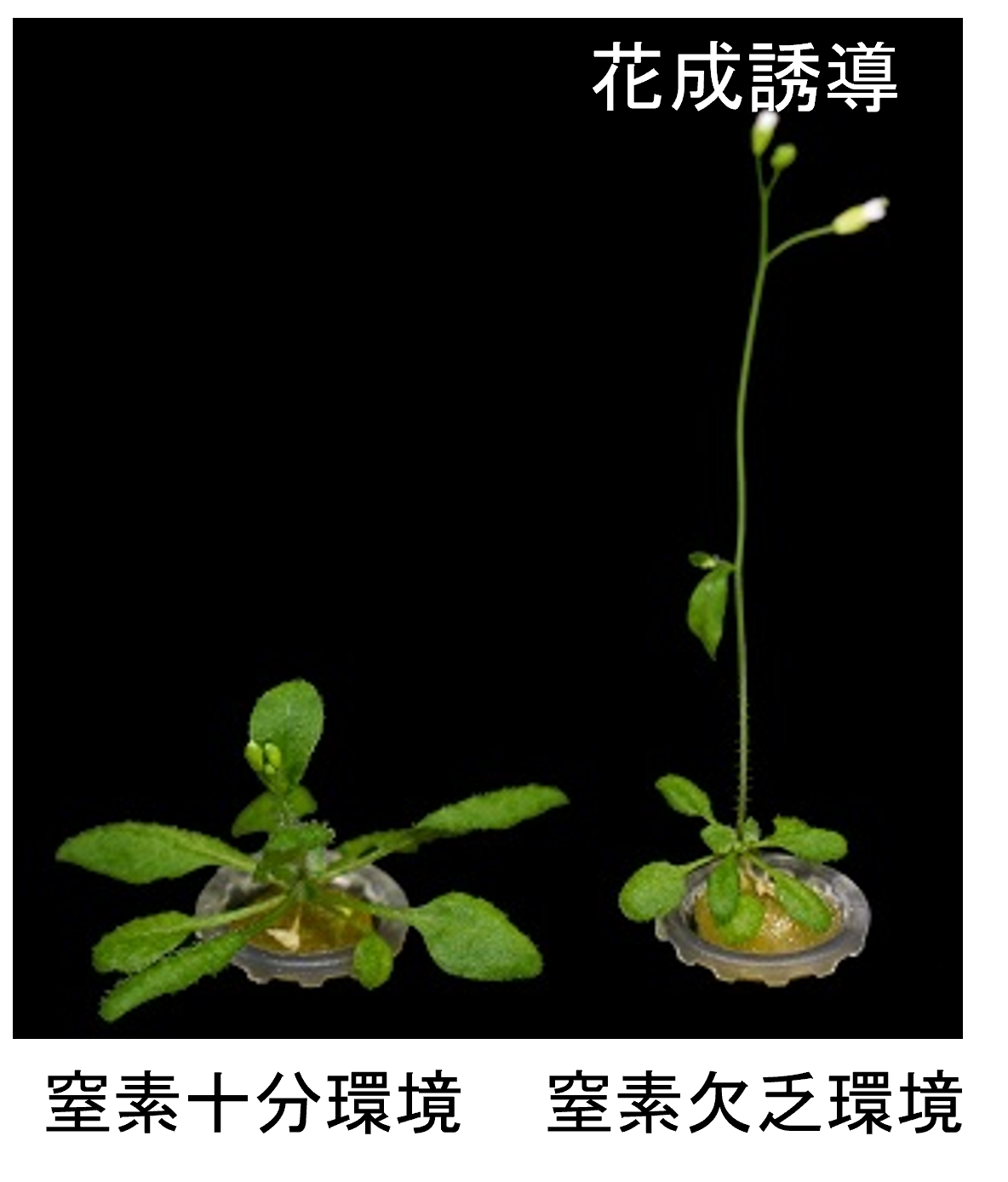 Accelerated flowering under nitrogen deficiency conditions
Representative Achievements
Low nitrogen conditions accelerate flowering by modulating the phosphorylation state of FLOWERING BHLH 4 in Arabidopsis (2021) Sanagi M, Aoyama S, Kubo A, Lu Y, Sato Y, Ito S, Abe M, Mitsuda N, Ohme-Takagi M, Kiba T, Nakagami H, Rolland F, Yamaguchi J, Imaizumi T* and Sato T*, Proc. Natl. Acad. Sci. U. S. A., 118: e2022942118.
Protein phosphorylation dynamics under carbon/nitrogen-nutrient stress and identification of a cell death-related receptor-like kinase in Arabidopsis (2020) Li X, Sanagi M, -5-, Schulze WX, Regina F, Stitt M, Lunn JE, Nakagami H*, Sato T* and Yamaguchi J, Front. Plant Sci., 11: 377.
Sugar-responsive transcription factor bZIP3 affects leaf shape in Arabidopsis plants. (2018) Sanagi M, Lu Y, Aoyama S, Morita Y, Mitsuda N, Ikeda M, Ohme-Takagi M, Sato T and Yamaguchi J*, Plant biotechnology (Tokyo, Japan), 35, 167-170.
Aoyama S, Terada S, Sanagi M, Hasegawa Y, Lu Y, Morita Y, Chiba Y, Sato T and Yamaguchi J* (2017) Membrane-localized ubiquitin ligase ATL15 functions in sugar-responsive growth regulation in Arabidopsis. Biochem. Biophys. Res. Commun., 491, 33-39.
Academic background
2019 JSPS Research Fellowships for Young Scientists (DC1)
2022 Ph.D., Graduate School of Life Science, Hokkaido University
2022- Project Assistant Professor, Faculty of Science, Hokkaido University
Affiliated academic society

The Japanese Society of Plant Physiologists,

Japanese Society for Plant Biotechnology,

The Botanical Society of Japan

Room address

Science Building 5. 5-701